Pick Up Your Student's Personal Items/Supplies on July 6 or 7

Personal items and supplies left by students enrolled at Weston prior to Virtual Learning beginning on March 31, 2020, have been bagged and are ready for pick up by families. Items may include personal possessions left in desks/cubbies and yearbooks. To claim these items, Weston will hold a pick up opportunity on July 6th and 7th.

Since the items are bagged and ready for easy retrieval, families should plan to enter the Weston parking lot off of Monroe Street and pull up to the coned areas by the sidewalk of the Door 7 entrance. You will remain in your car, and a staff member wearing a mask and gloves will help retrieve already bagged items and bring them to you. If your student has a school item such as a textbook or library book to return, please notify our staff and we will assist you. Student devices will not be collected at this time.

Pick-up Days and Times:

Student Last Name A-M
Student Last Name N-Z
July 6
9:00 AM – 12:00 PM
1:00 PM – 4:00 PM
Students Last Name A-Z


July 7
5:00 PM – 7:00 PM


Important Items Regarding These Dates:

Use the back parking lot of Weston off of Monroe Street; please do not exit your vehicle unless you are asked to do so. To improve efficiency for our staff, you are encouraged to display a note in the window with the student name(s) and grade level(s). If you are not able, we will ask you to verbally provide the names.
School personnel will be wearing masks. You are also encouraged to wear masks when interacting with staff. We will do our best to maintain appropriate social distances.
Students should bring any textbooks and library books they still have at home.
Students should not bring school devices, as these will not be collected at this time. If you are withdrawing from GC, please email support@gcsc.k12.in.us to arrange for device return.
Social distancing guidelines will be followed to the greatest extent possible.
If your student is unable to make it into school on the designated day, please complete this form. We will collect the materials and hold them for pick-up at a later date. Items left unclaimed will be donated.
We trust you are enjoying the sun and health over summer break.

The Weston Staff
Your browser does not support the video tag.
Weston Elementary:
EXCEEDS EXPECTATIONS
2018-2019
"A" RATED SCHOOL
FOUR STAR SCHOOL
2017-2018
---
NATIONAL BLUE RIBBON SCHOOL
2016
Our mission is
To establish an intentionally inviting environment for all young learners to create a foundation of success through exploration and engagement in reading, writing, mathematics and social development.
140 Polk Street
Greenfield, IN 46140
317-462-1492
Principal: Matt Davis
Secretary: Rene Guzman
A Word from Mr. Davis: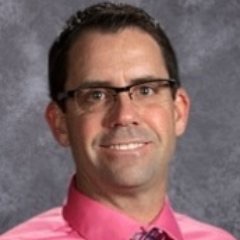 Welcome to the Weston Elementary School website. We hope you visit it often to access information about our school. Our staff believes children develop best when there is a close working relationship between school~child~parent. Our staff believes all children should be given appropriate resources and time to learn. We understand the importance of providing a safe, secure and caring environment. We believe the development of character is an essential part of a child's educational process. Our goal is to meet every child where they are in their educational, emotional, and social development and work from that point forward.
Educationally yours,