Welcome!
SCROLL TO THE BOTTOM TO SEE IMPORTANT UPCOMING DATES!
Our mission is
To establish an intentionally inviting environment for all young learners to create a foundation of success through exploration and engagement in reading, writing, mathematics and social development.
140 Polk Street
Greenfield, IN 46140
317-462-1492
Principal: Shane Bryant
Secretary: Rene Guzman
2016-2017 Corporation Calendar
A Word from Mr. Bryant: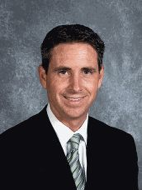 Welcome to Weston Elementary School.  I hope you find our web site helpful, informative, and user-friendly.  We work to make the school an intentionally inviting environment. The faculty and staff take pride in working to meet the individual needs of the students as they come to us.  We believe students come to school with a desire to learn and it is our responsibility to meet their needs and maximize their learning opportunities.  We have a diversified faculty with various educational backgrounds which provide flexibility to the adjustments of the ever-changing world of education.
Weston Elementary: 
Four Star School
We are honored to be named an Indiana Four Star School!  Our school met high expectations on the 2012-2013 ISTEP and has been chosen by the Indiana Department of Education.  This is a result of the hard work and dedication from our staff, students and parents.  We appreciate the support of our community.
SIP Weston 2014–Version 2
Weston's SCHOOL IMPROVEMENT PLAN 2012-2015